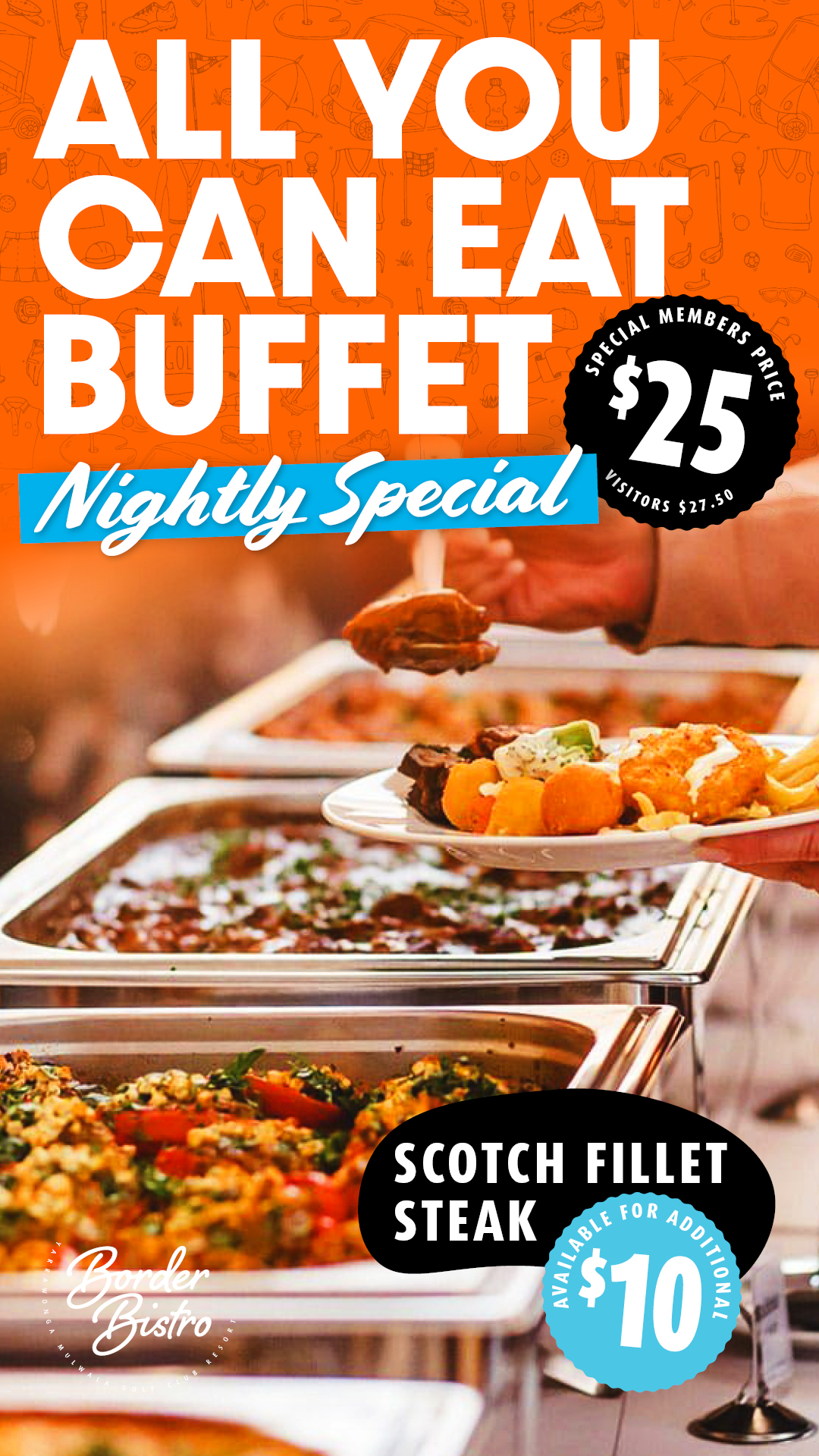 All you can Eat Buffet: Nightly Special
Monday, January 31st 2022
With staff shortages affecting our ability to offer a full menu in the Border Bistro, all diners will now be treated to our new ALL YOU CAN EAT rotating buffet selection each night at Yarra Golf!
Each night enjoy a delicious selection of roast meats, fish dishes, curries, casseroles, pasta, salads and kids meals for the special Members price of $25 (Kids 12 years and under, $10).
For steak lovers, Scotch Fillet is also available for an additional $10.
Thank you all for your understanding and your continued support of our Club and local region. Make a booking now: https://bit.ly/yarragolf-table