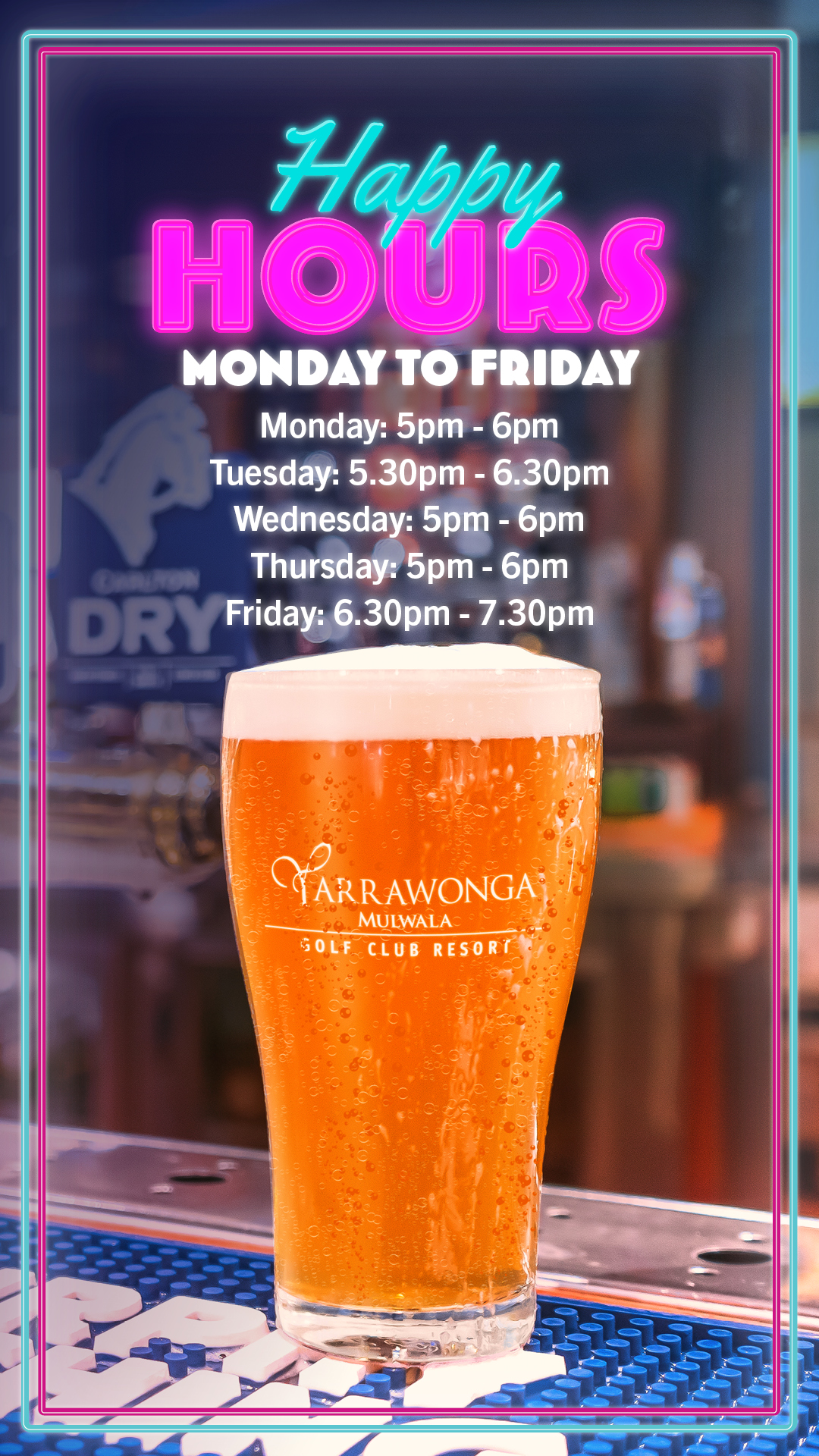 Happy Hours at Yarra Golf
Monday, May 30th 2022
Grab a drink and get social at Yarra Golf, the best happy hour in town.
🍺 Monday: 5pm – 6pm
🍺 Tuesday: 5.30pm – 6.30pm
🍺 Wednesday: 5pm – 6pm
🍺 Thursday: 5pm – 6pm
🍺 Friday: 6.30pm – 730pm
Meet up with friends and family, grab a schooner, sip a glass of wine or discover our tempting Cocktails.
Unwind with a drink and hang around for a delicious meal at the Border Bistro from 6pm.