May 27th, 2021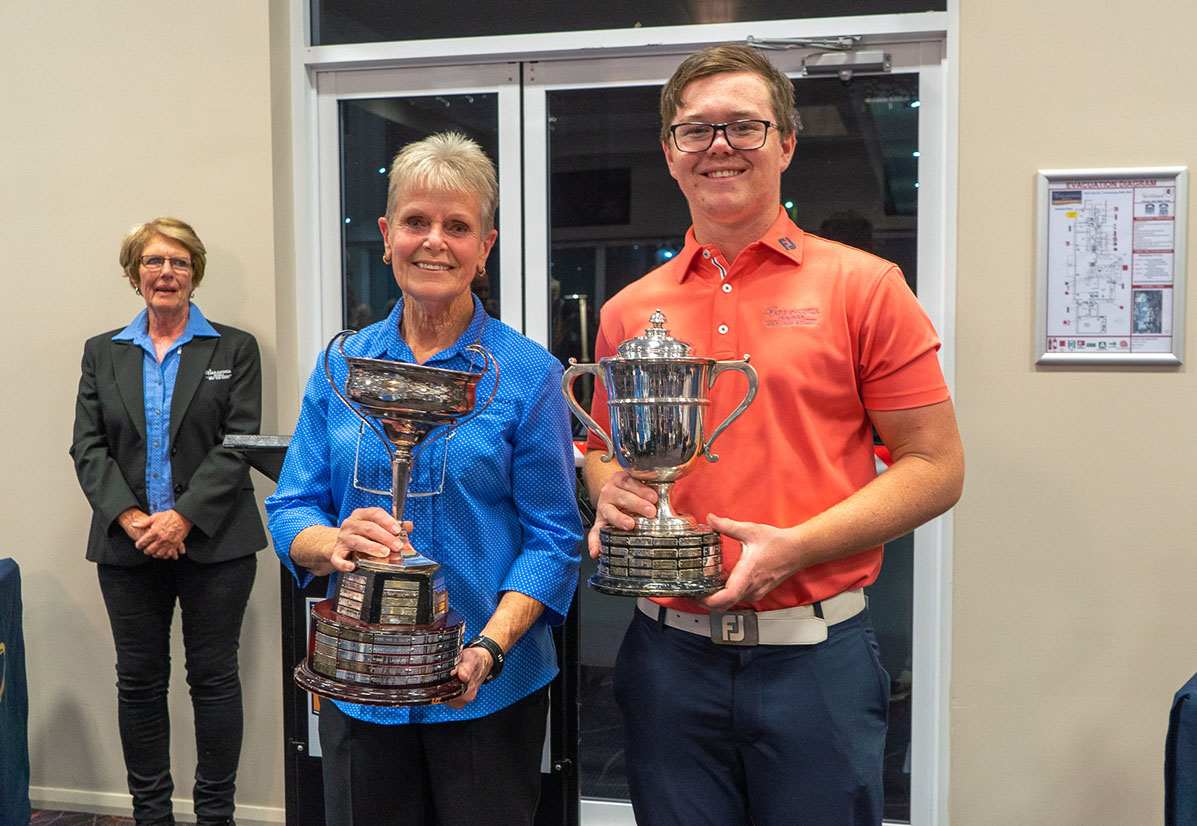 New look Club Champs prove a winner
What an incredible 2021 Club Championships we just experienced!
This year, for the first time in Championship history, both our Men's 72-hole Champion and Ladies 54-hole Champion were crowned on the same day.
Thank you to all players who competed, and my sincere congratulations to Lady Captain Judy Kruger. After trailing all day, Judy staged a remarkable comeback to defeat gracious runner-up Judy Langford in the first playoff in Ladies Championship history.
On the men's side, it was Baxter Droop, with brother Frazer on the bag, who prevailed to win his first Championship after a tight tussle with Jay-Ar Martin and Troy Robertson. Well done also to all the other winners.
Men's:
Club Champion: Baxter Droop
B Grade: Ken Stevenson
C Grade: Tim Peacock
D Grade: David Bishop
Junior: Baxter Droop
Veteran: Pete Warner
Super Veteran: Kerry Parker
Cliff Vagg Trophy: Pete Warner
Ladies:
Club Champion: Judy Kruger
B Grade: Robyn Moore
C Grade: Joanne Ryan
D Grade: Carolyn Boston
Veteran: Aileen Buckley
Super Vet: Kathy Overington
OBE: Heather Baxter
Palframan: Carolyn Boston
I'd also like to take this opportunity to bring members up to speed with our recent and upcoming course improvements. Course Superintendent Chris Burgess and his staff will have a busy Winter period coming up with remedial bunker works and the ongoing cart path improvements across all courses top of their agenda. Also, as previously mentioned, we have engaged Golf Course Architect Richard Chamberlain (RCGD) to prepare a report to solve our longstanding safety concern on the Lake 15th tee area.
My sincere thanks to all members for playing your part in maintaining our courses. Repairing pitch marks, filling in divots, using the cart paths and following the directional signs all contribute significantly to the presentation of our wonderful facility.
Please stay safe and good golfing.
Pete Warner
Captain