Feeling hungry?
Food & Drink
You're invited to experience the new Border Bistro.
Our new evening Bistro Menu continues our approach of providing quality, delicious and affordable Club dining, the whole family can enjoy.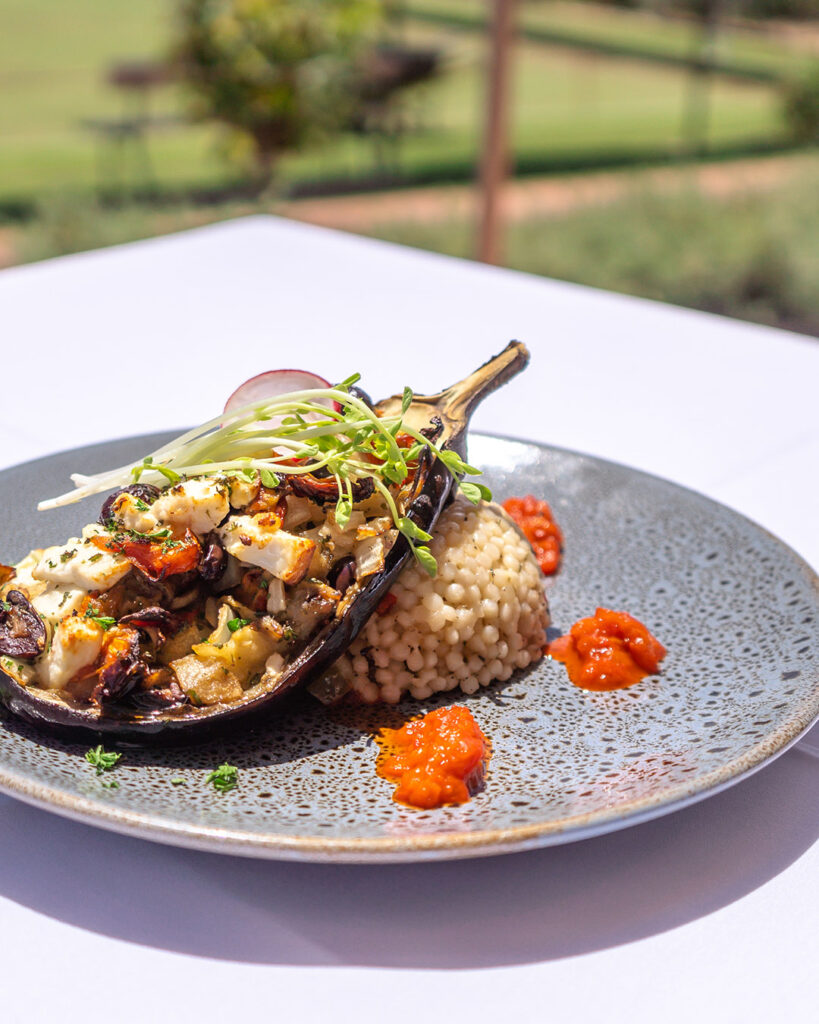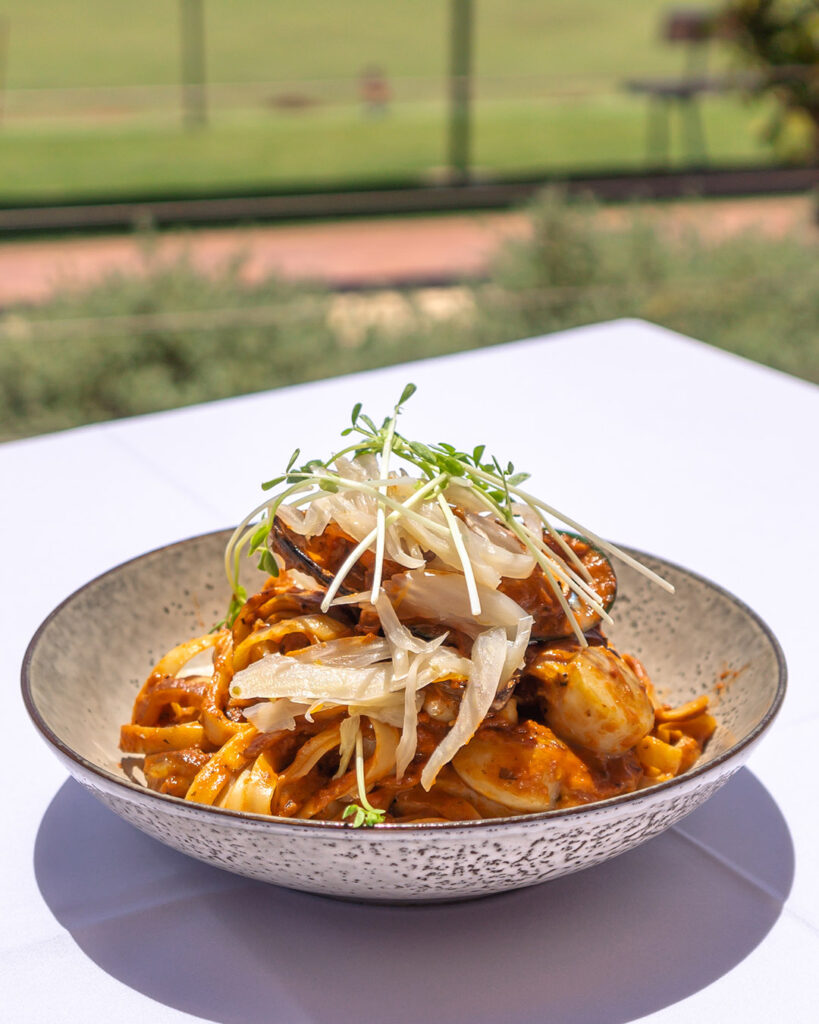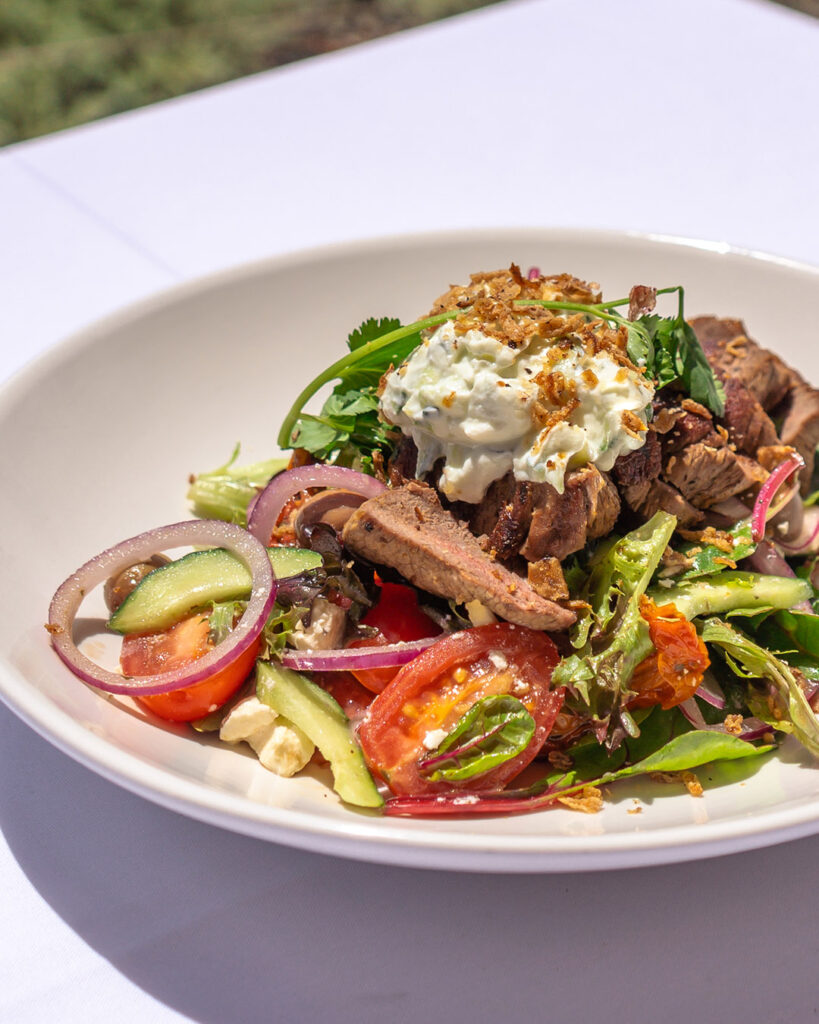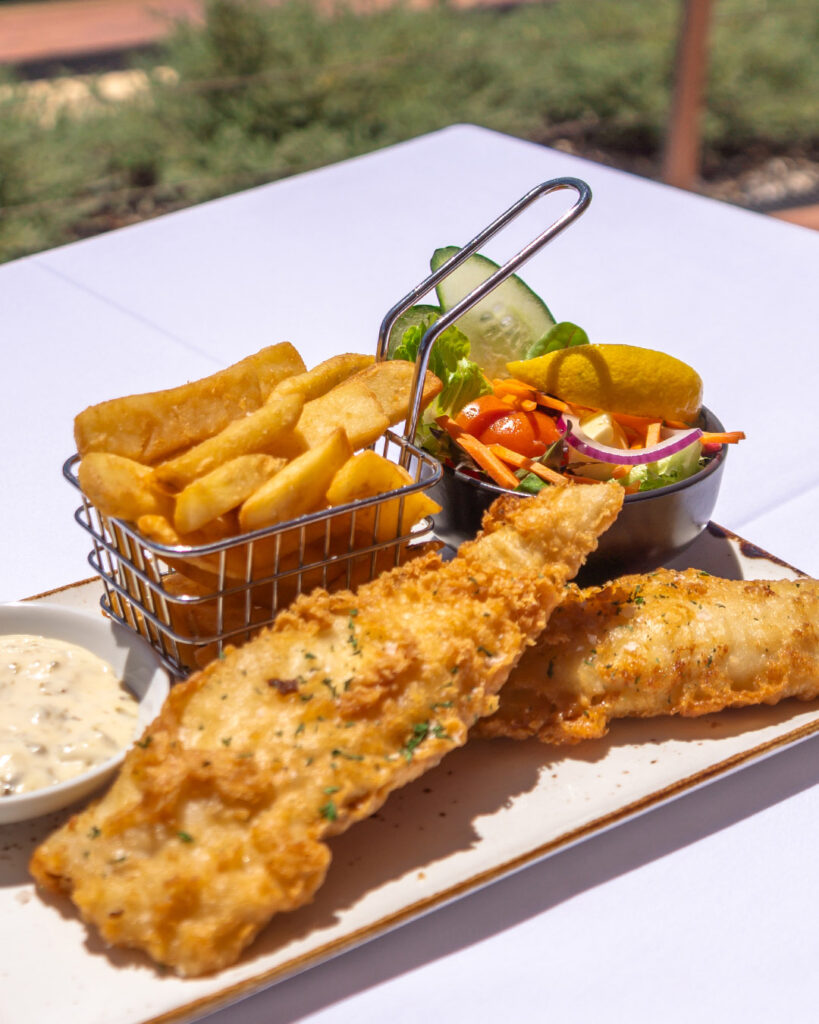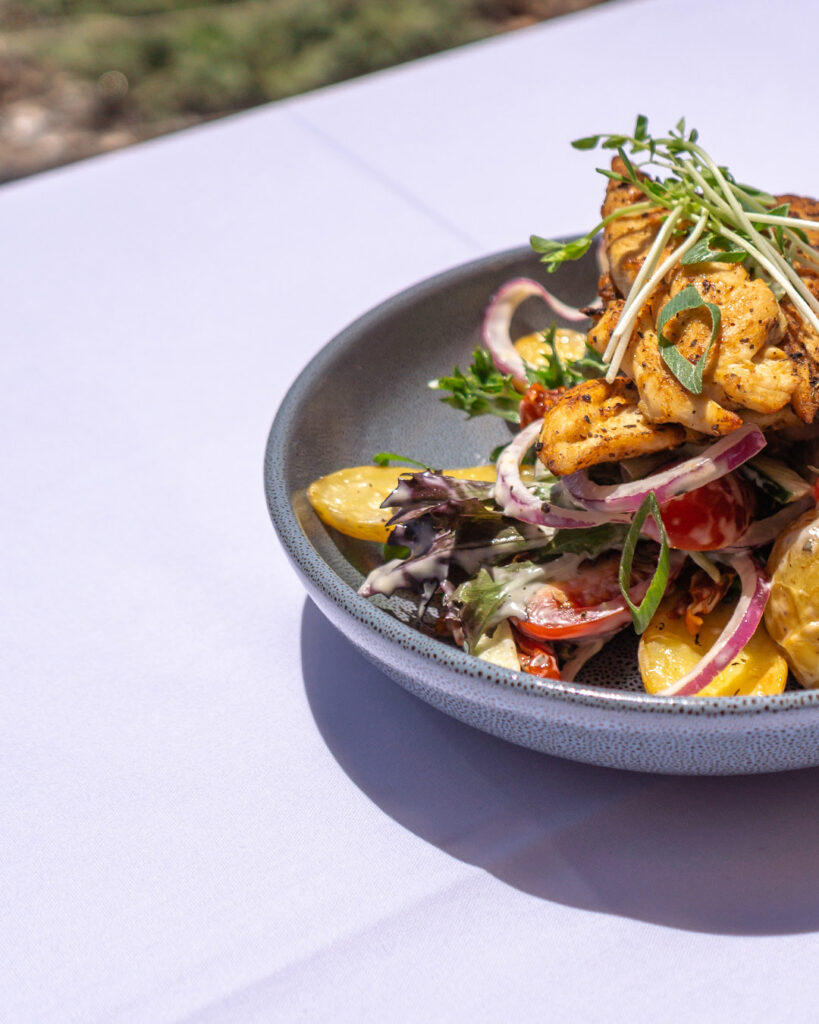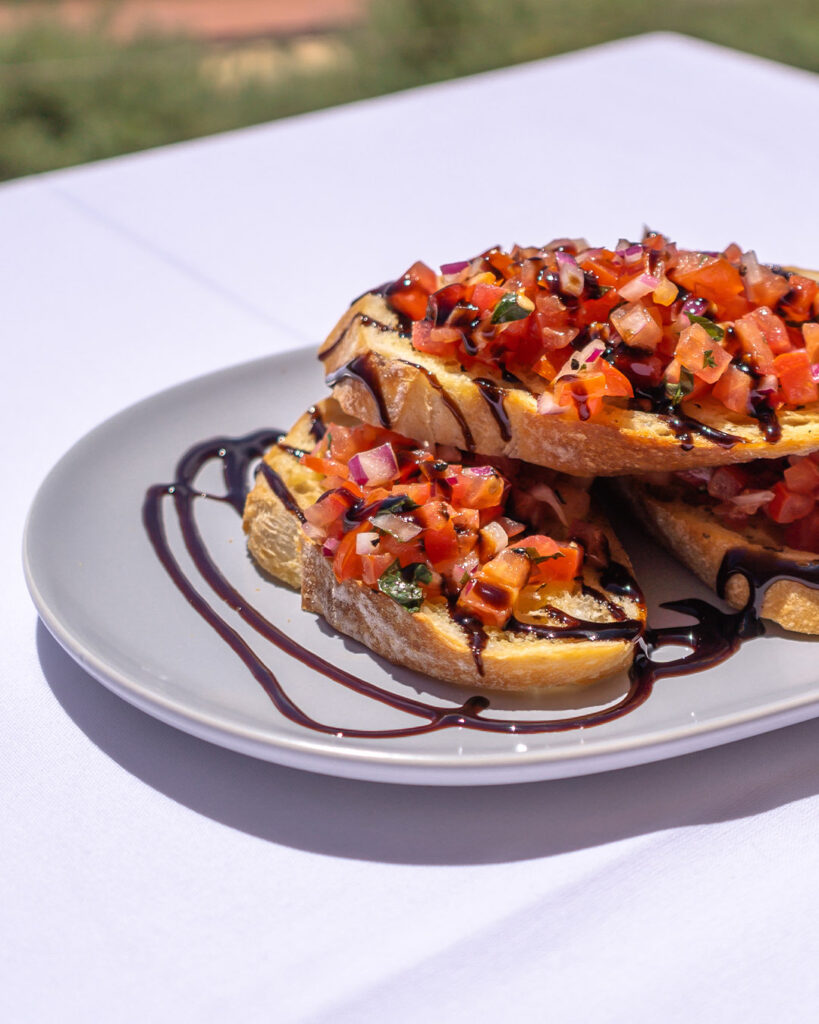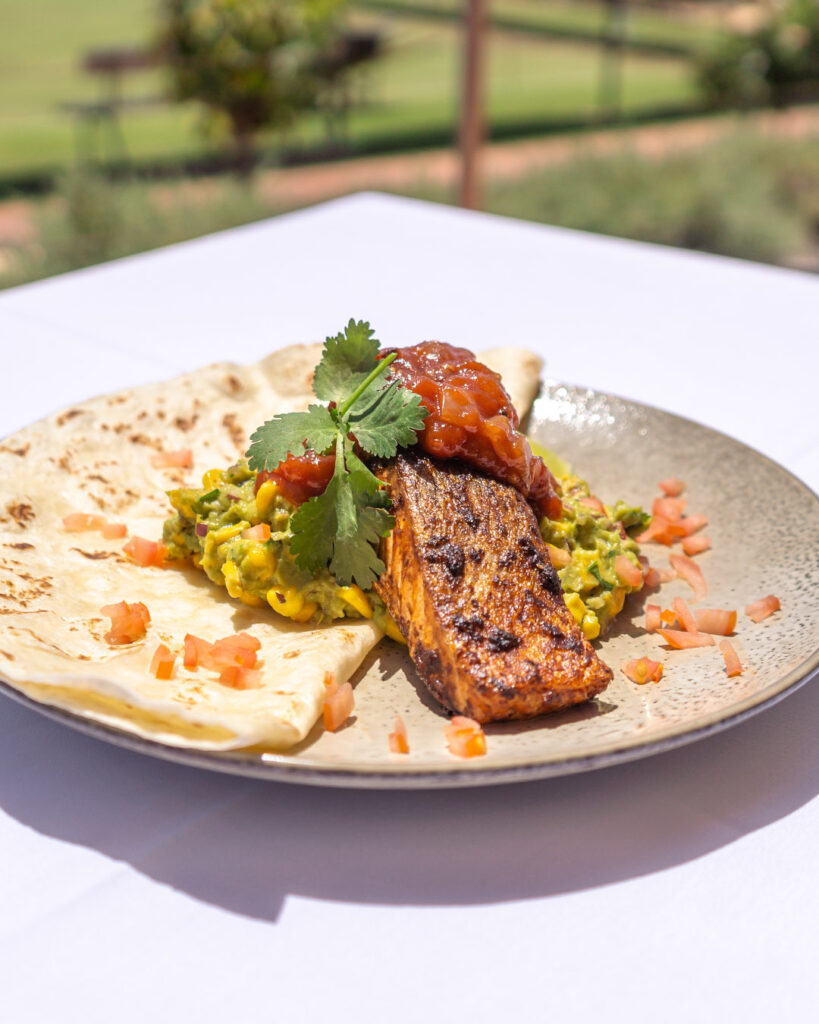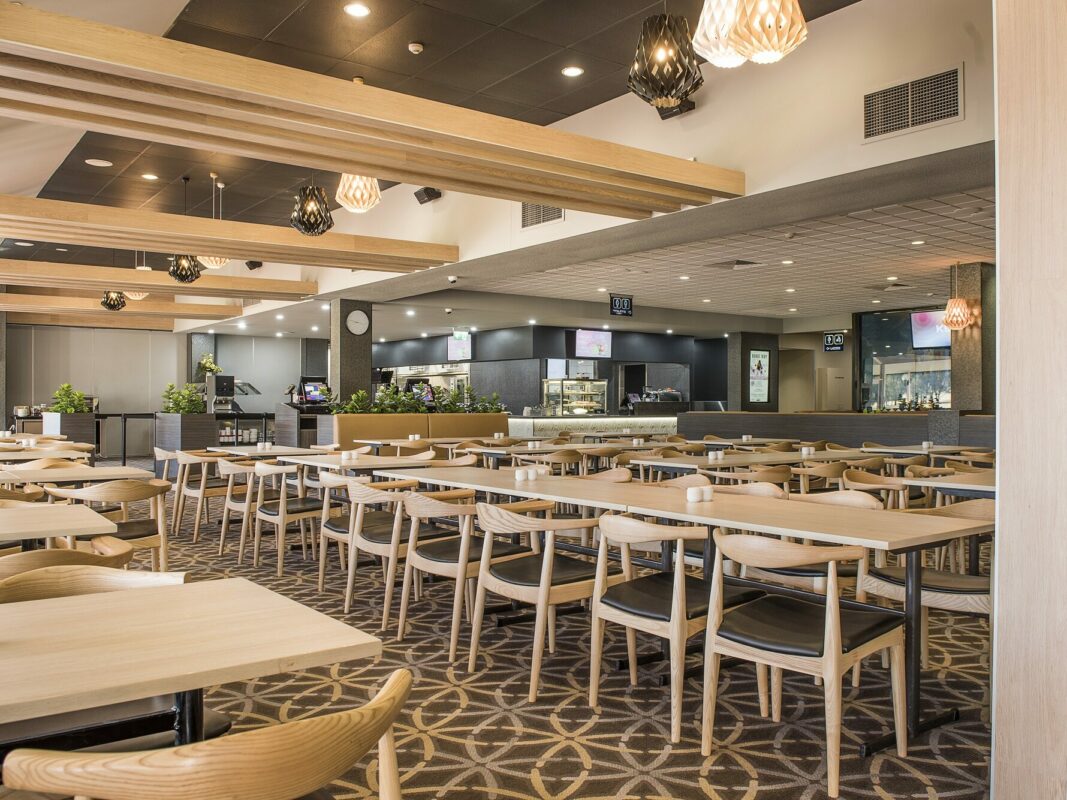 The Border Bistro
Open Daily from 6pm.
Enjoy comfortable and relaxed dining at the new Border Bistro. With modern Australian and International cuisine, the Border Bistro offers a family-friendly environment along with a delicious wide-ranging menu. Our friendly service and beautiful golf course views create the perfect dining experience.
Local ingredients form a large focus of the revamped menu, thanks to suppliers Midland Fresh Fruit & Vegetables, Corowa Murray Valley Pork, Rich Glen Olives, Nagles Butchery, Kyvalley Dairy, Murray Pure Beef Wodonga and Crusty Loaf Bakery Yarrawonga. These on-going relationships allow our kitchen team to utilise the fresh and beautiful flavours our region has to offer.
​
​We welcome your booking to come and try our new menu and look forward to hearing your feedback.
Bookings essential. Please call reception on (03) 5744 1911 or reserve your table below.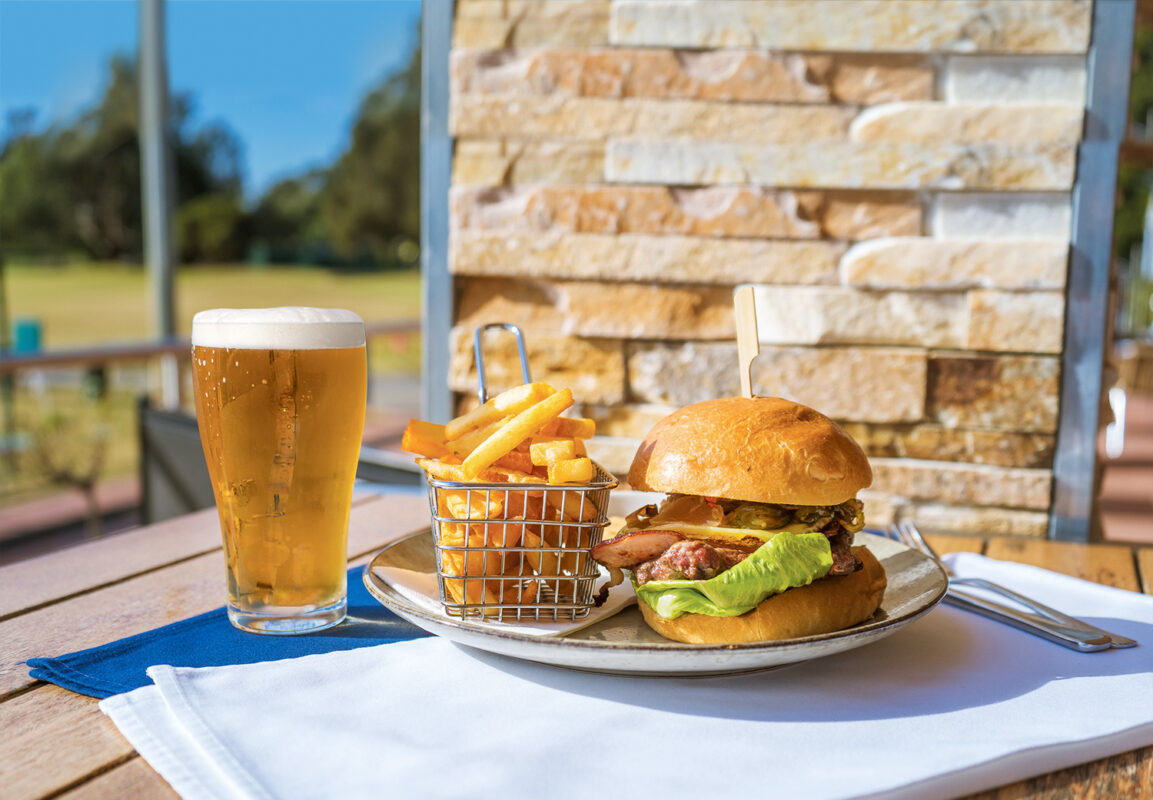 Sand Wedge Bar
If you are looking for a filling snack during the day, then head for the Sand Wedge Bar. Open from 10.00am to 5.30pm daily, the Sand Wedge Bar offers something to satisfy every appetite, from light meals and salads to burgers and home-made sandwiches. Off-site catering is also available.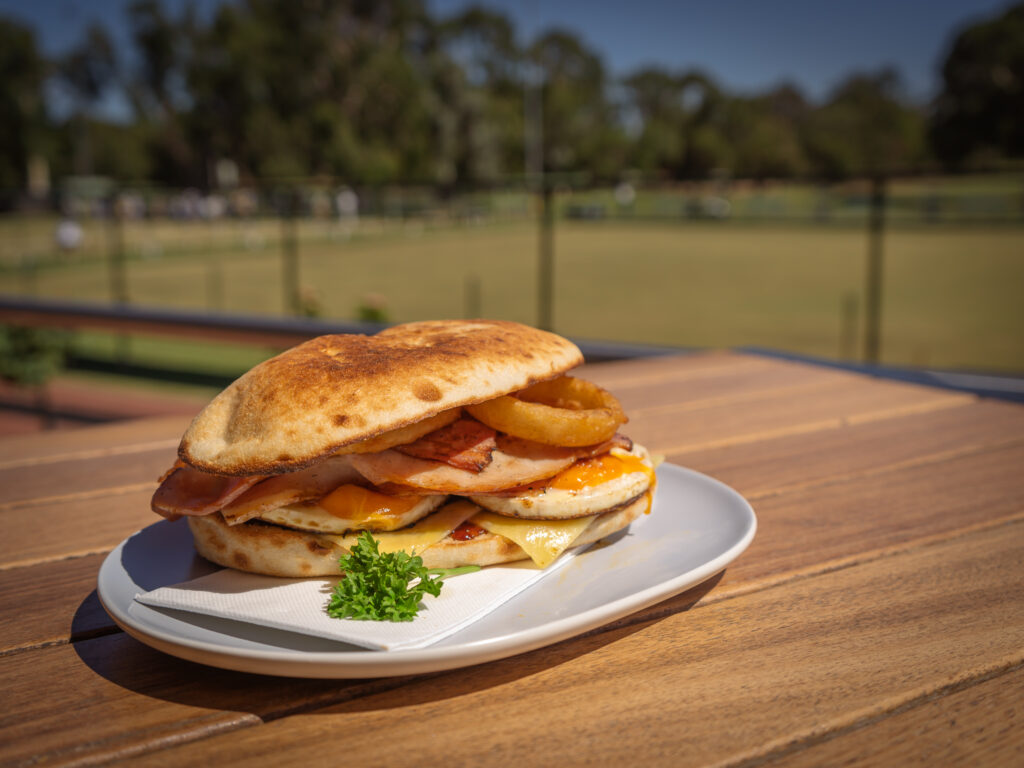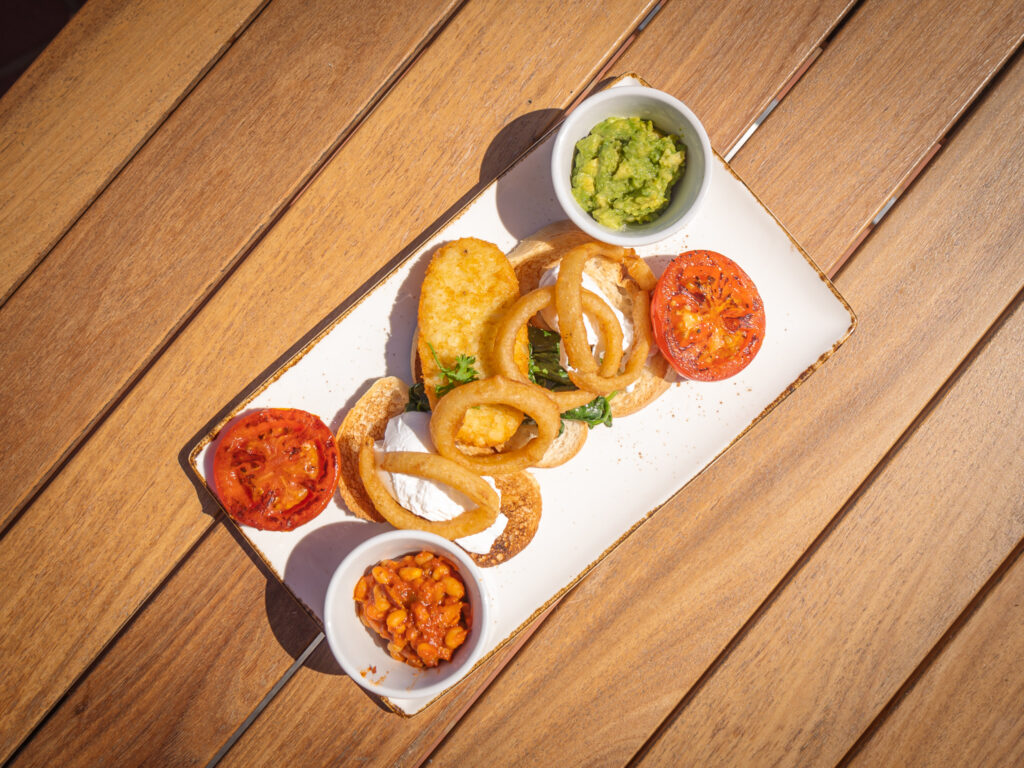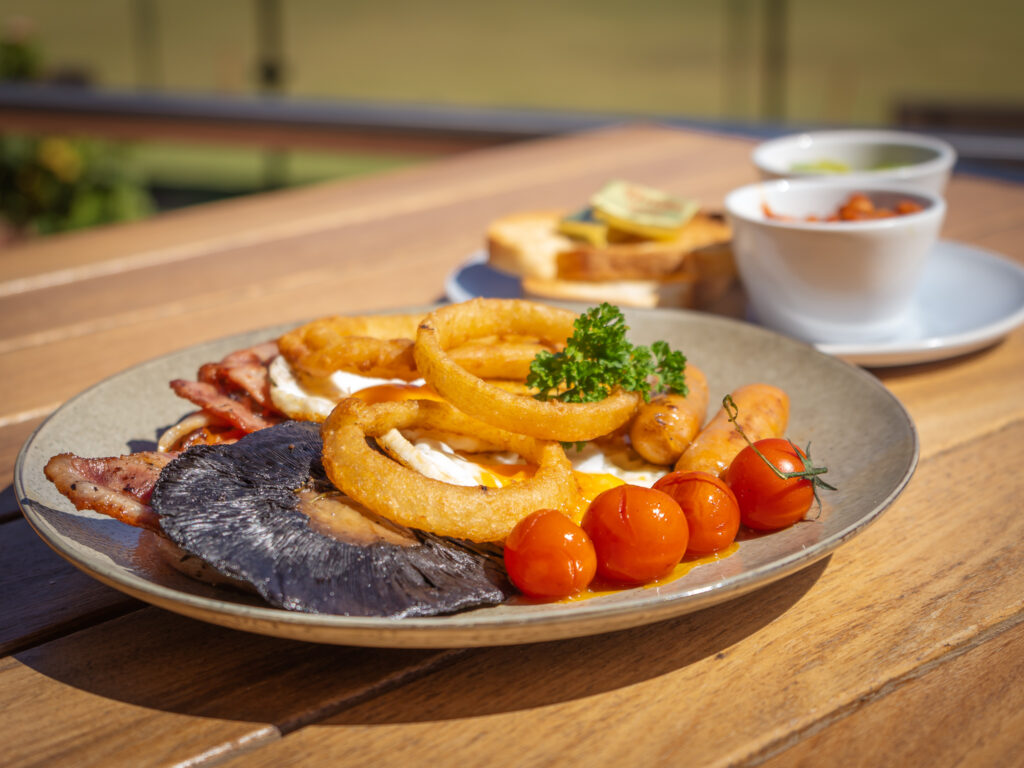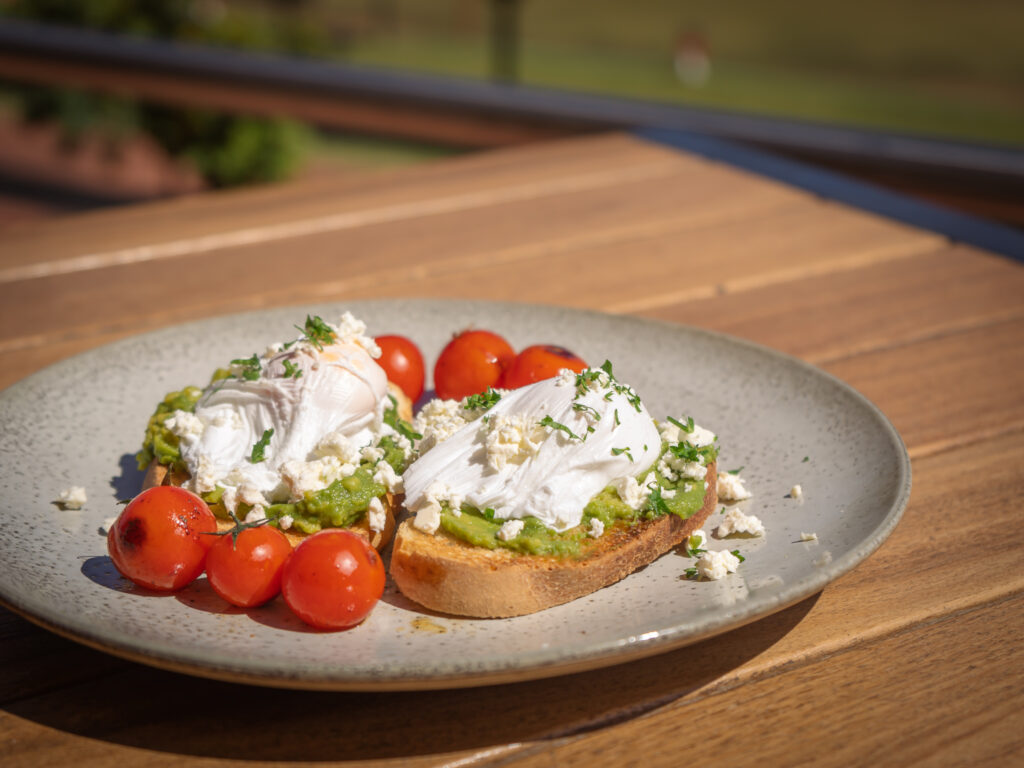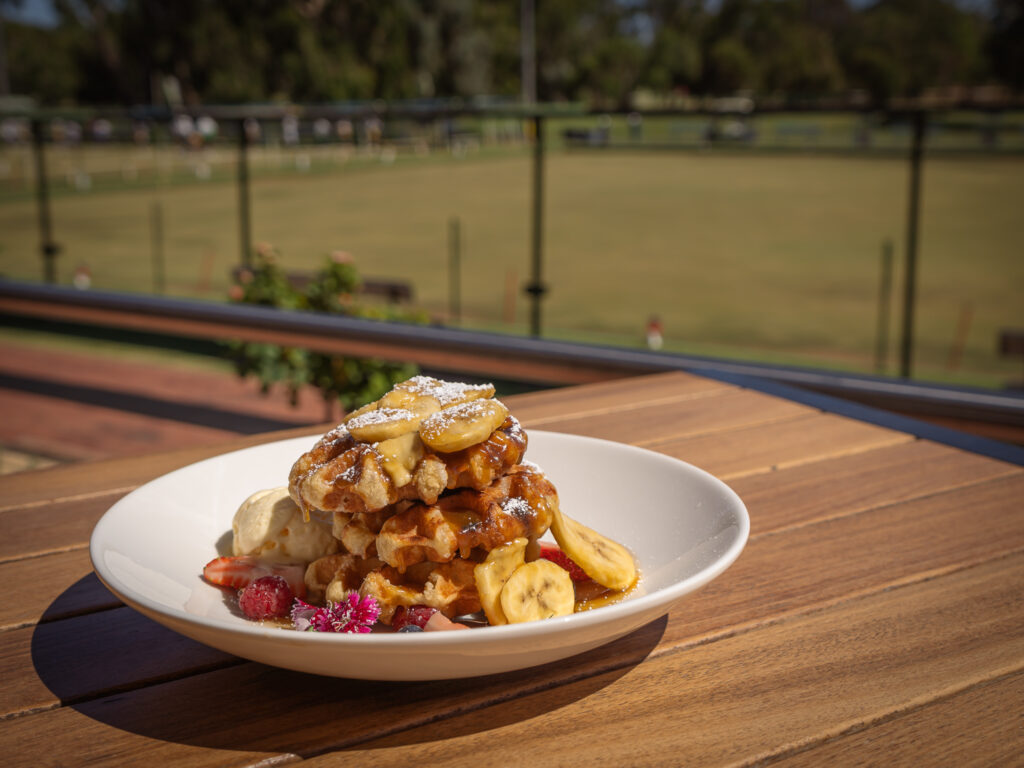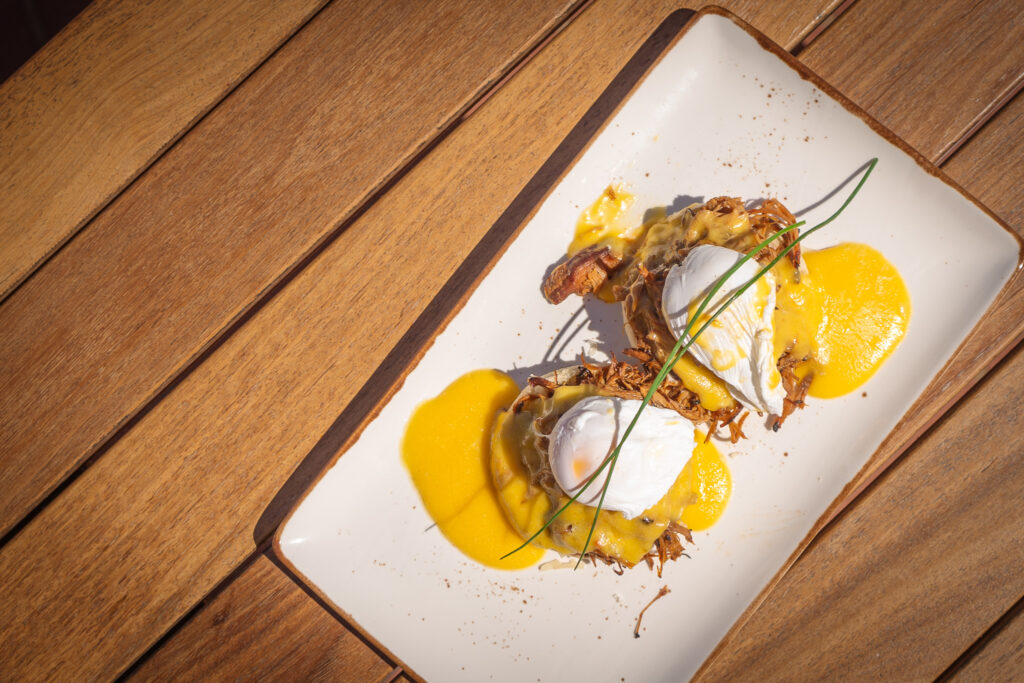 Breakfast service is open daily to the general public from 7am, with earlier bookings are available for in-house guests.
Entry is via the Greenside Terrace.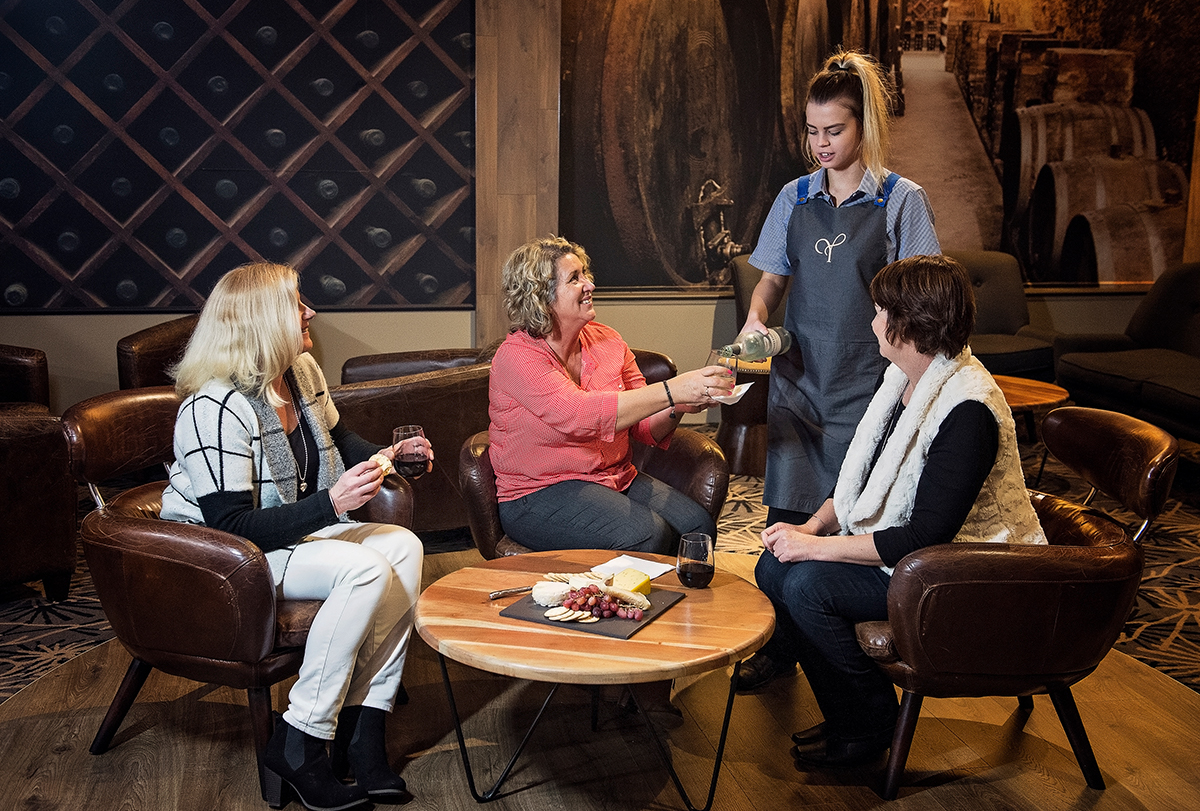 Movie Lounge
The movie lounge is the perfect spot to sit and enjoy a quiet drink or shared platter of local cheese, a coffee and cake or just relax before heading into the luxury movie theatre.
Experience Murray River Golf
Book a room at the resort today