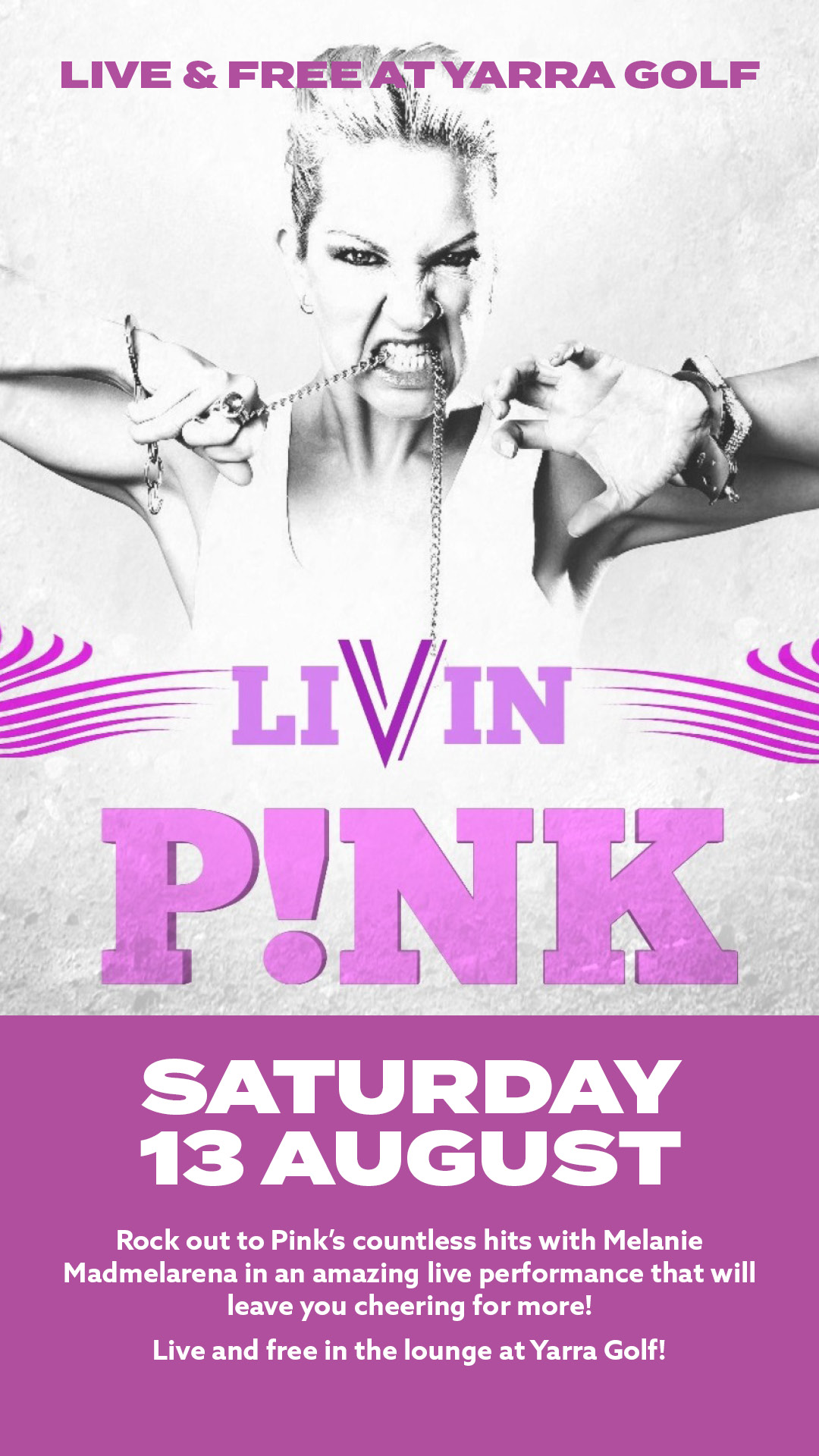 Livin Pink! Rock out to Pink's biggest hits in an amazing live performance
Saturday, August 13th 2022
The Livin Pink LIVE show is coming to Yarra Golf this August.
Rock out to Pink's countless hits with performer Melanie Madmelarena and her amazing tribute band.
The song list features all of your favourites and highlights the best of Pink's Funhouse and I'm Not Dead tours.
With handmade costumes and an amazing resemblance to the artist herself, this truly is a live performance not to be missed.
Live and FREE at Yarra Golf on Saturday 13 August!