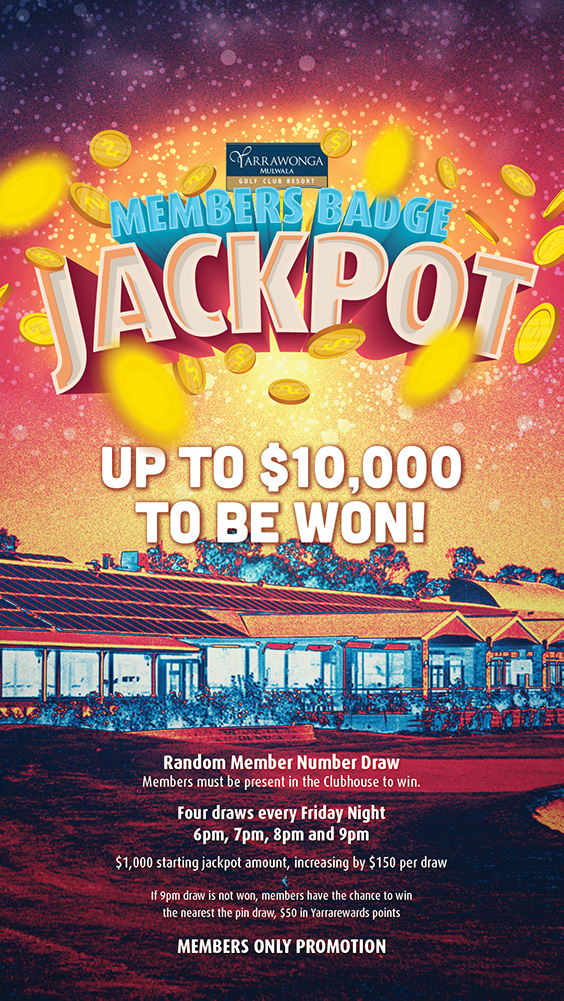 Friday Member Badge Jackpot is back!
Friday, April 23rd 2021
Up to $10,000 to be won!
Four random Member number draws will be held every Friday Night at 6pm, 7pm, 8pm and 9pm, with Members needing to be present in the Clubhouse to win!*
The starting jackpot is $1,000, and increases by $150 per draw.
If the 9pm draw is not won, members in attendance have the chance to win the nearest the pin draw with $50 in Yarrarewards points up for grabs.
Best of luck to all Members!
Become a member