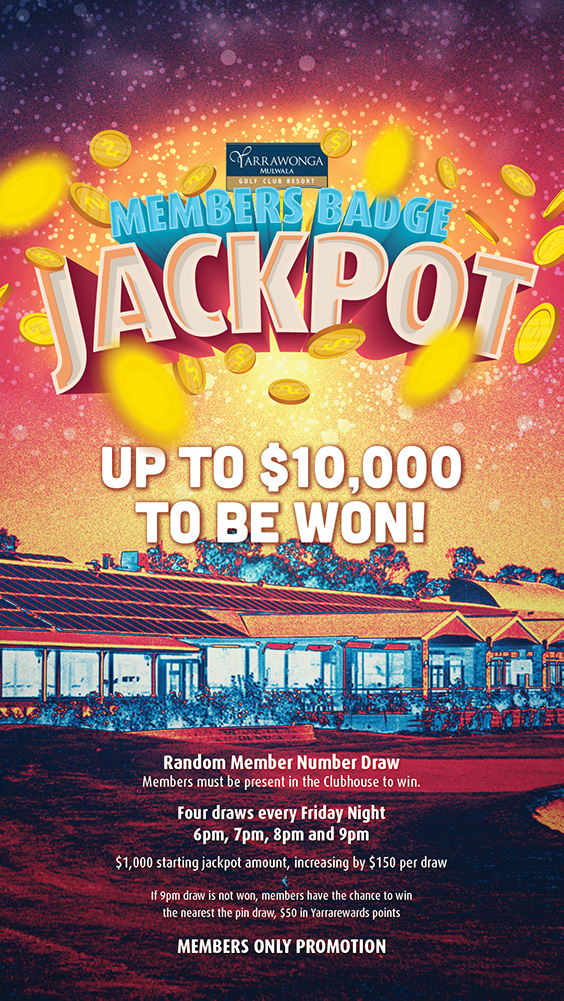 Friday Member Badge Jackpot!
Friday, May 27th 2022
With four missed opportunities last week, the $10,000 Members Badge Jackpot MUST BE WON this Friday!
If unclaimed after the 6pm, 7pm, 8pm and 9pm draws, a random attendance draw will find one lucky Member to take home the prize.
All financial members are eligible but must be in the clubhouse to win.
Become a member