Oct 21st, 2020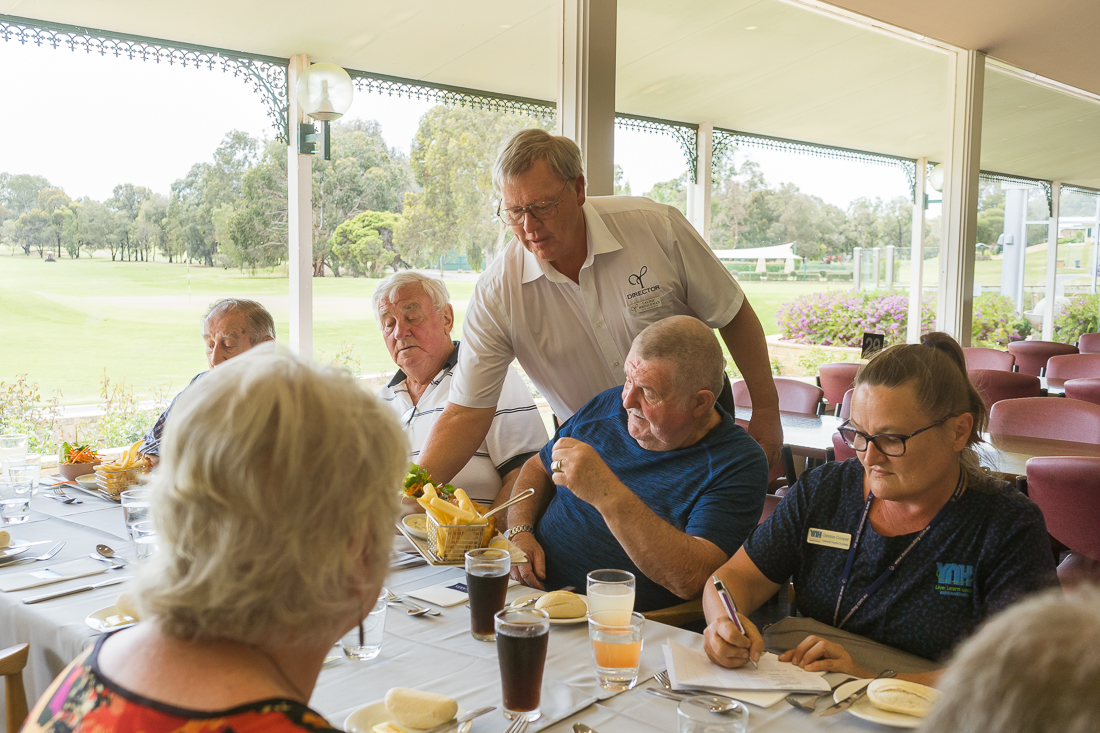 Serving up thanks for National Carers Week
Yarrawonga Mulwala Golf Club Resort this week played host to some unsung heroes of the local community.
In honour of National Carers Week, the Club extended an invitation to the Yarrawonga Mulwala Carers Group to the Yarra Golf's annual Carers Luncheon.
National Carers Week recognises the 2.65 million Australians who provide care and support to family members or friends with a disability, mental health condition, terminal illness, alcohol or drug issues or in aged care.
The Yarra Golf Carers Luncheon, marking its fifth year, has become a special event on the local calendar. And while numbers were down slightly on previous years due to COVID restrictions, the afternoon's company, views and dining experience were no less rewarding.
Debbie Cooper, Community Programs Coordinator at Yarrawonga Neighbourhood House, thanked the Club for its support across a challenging year for the local carers' community.
"The Yarra Golf Carers Luncheon is a great opportunity for local carers to gather and share stories from across the year. The Golf Club has been a great partner for many years and always looks after us with a beautiful meal for us to enjoy", Mrs Cooper said.
Yarra Golf Vice President Laurie Bridgeman and fellow Director Barry Cocks represented the Club at the Luncheon and helped to serve meals to those in attendance.
Mr Bridgeman said the Club is proud to support National Carers Week.
"I'm incredibly grateful for tireless work and dedication of all those involved in local caregiving. We're delighted to have the opportunity to say thanks and provide this small gesture in recognition for the support they provide our community year in, year out."