Jan 12th, 2021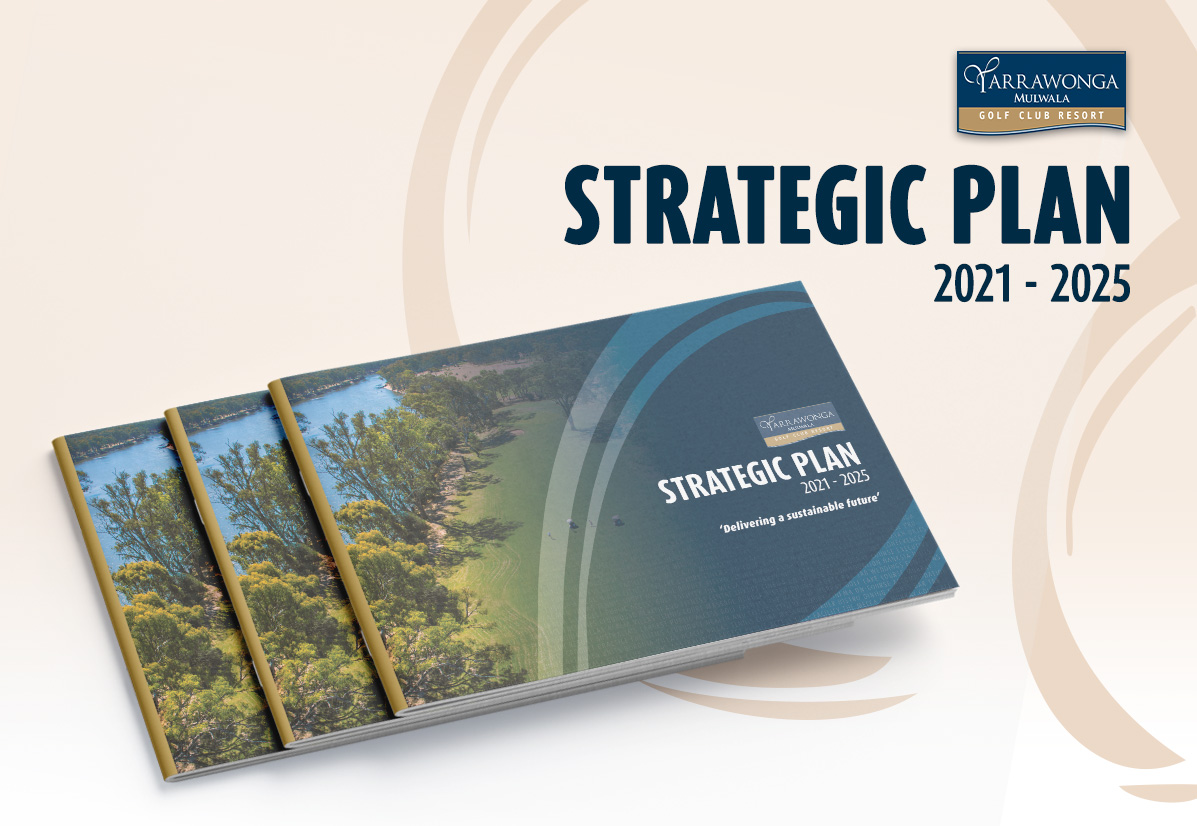 Strategic Plan 2021-2025
Dear Members,
On behalf of the Board and staff, I am pleased to present the Yarrawonga Mulwala Golf Club Resort 2021-2025 Strategic Plan.
The Plan has been progressively developed over several months and incorporates the views, comments and suggestions received from members and staff over the past year.
The Strategic Plan, as presented, is a starting point to build engagement with YMGCR members and provide a pathway to the future for our great club.
It comprises our Vision, 'To be the leading provider of recreational facilities in regional Australia.'
While we are aware that the Vision will be challenging to achieve within this Strategic Plan's five-year life, we believe it is very much achievable in the longer term.
Our commitment to the plans set out in this document will build a strong foundation for successive Boards and drive a culture of continuous improvement for the enduring benefit of all members.
In addition to our 'Vision' the Plan also clearly articulates 'Our Mission' and our 'Values and Guiding Principles'.
It identifies ten (10) areas of activity, with each having identified goals and key initiatives to be actioned over the life of the Plan.
The Plan contains several key initiatives that we will pursue on different timelines, dependent upon the Board's priorities and the resources required for completion.
In this regard, we intend to embark on a thorough consultation process with members to determine priorities, timelines and the desired method of resourcing the initiatives.
This process will begin with a Members Forum held in our Willow Room on Wednesday 17 March 2021 commencing 7.30 pm. I encourage all members interested in the future of YMGCR to attend and have input into this vital process. Please RSVP via the link before Monday 15 March 2021.
The Strategic Plan is a 'living' document subject to review and amendment. This initial forum will help forge the mechanism for member participation in the fine-tuning of all future development.
Kind regards,
Gil Cunningham
President, Yarrawonga Mulwala Golf Club Resort