May 27th, 2021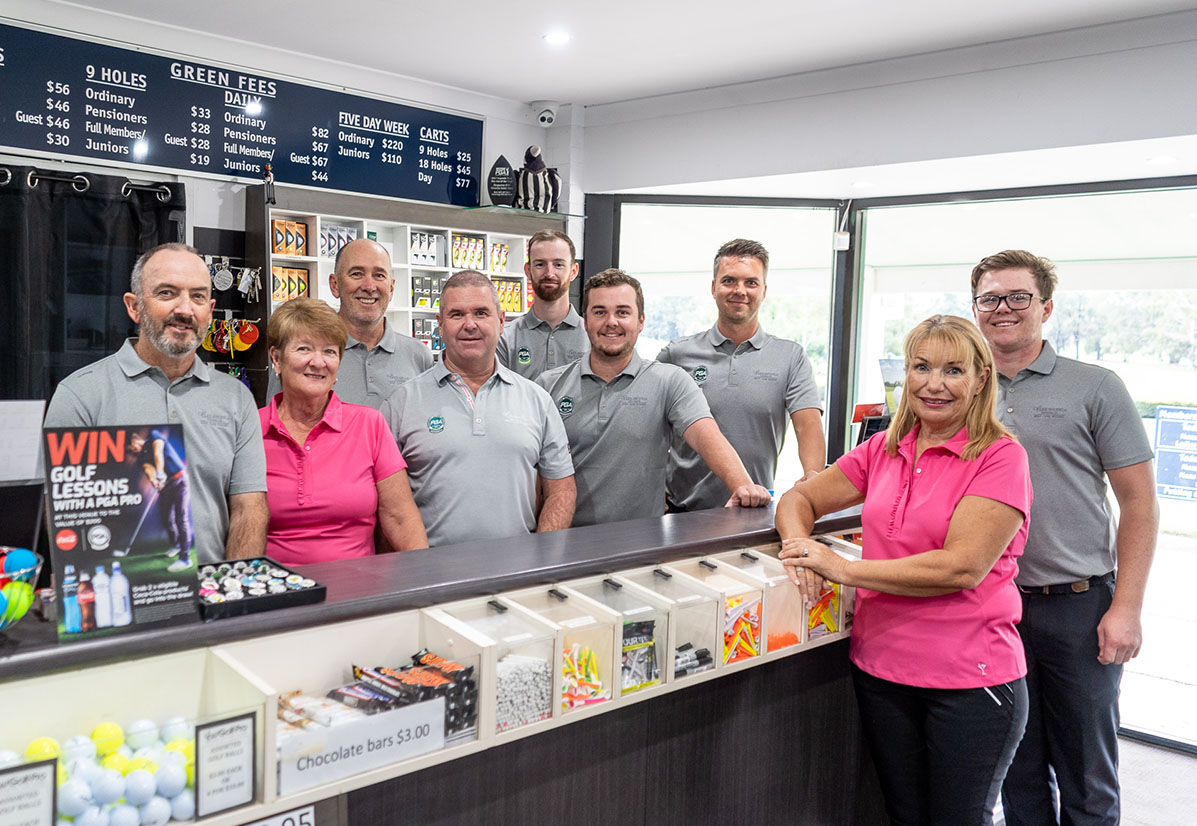 Time to call in the Professionals
Famous for their friendly customer service, the Yarra Golf Pro Shop pride themselves on providing golfers with their ideal match of performance, function and style.
With a huge range from over 20 leading golf brands, the team have everything on hand to have you looking and playing your best.
Meet the team:
Evan Droop
Awarded PGA Professional of the Year in 2011 & 2013, Evan completed his PGA Traineeship under the guidance of father Phillip in 1991. Following a stint on the Australian PGA golf tour, Evan returned as Head Professional in 2004, and has since used his wealth of experience to advance the careers of four trainee professionals, including son Frazer and current touring pro Adam Burdett.
Craig Stickling
Craig completed his PGA Traineeship in South Africa in 2010 and is a fully qualified PGA Professional in Australia & South Africa. Having managed golf and pro shop operations at Ebotse Links Golf Estate in South Africa, Craig brings a world of business and teaching experience to Yarra Golf.
Frazer Droop
A recent PGA Professional graduate, Frazer had a hugely successful amateur career. Crowned Australian Trainee of the Year in 2017 & 2018, Frazer amassed over 30 wins as a trainee, including the National Trainee Championship, and the Victorian and NSW State Trainee Championships.
Dale Crothers
Second-year trainee Dale is currently ranked 2nd in the Australian National Trainee Averages. He won the VIC State Trainee Championship in 2019 and won the VIC Order of Merit in the same year. Dale has over ten traineeship wins and holds the course records at Benalla GC (-9, 63) and Mooroopna GC (-10, 63).
Baxter Droop
The latest addition to the team, Baxter has been selected in three Victorian junior state teams. One of only three to go undefeated in the six rounds of match play in the Perth interstate series, Baxter currently plays Division-1 pennant for Royal Melbourne GC and plans to begin his PGA traineeship in the near future.
Greg Austin
Originally from Coffs Harbour, Greg joined the Pro Shop in 2019 following an eight-year stint as the manager of Lang Lang Golf Club on Victoria's Mornington Peninsula.
Brendon Hennessy
Brendon moved from Wangaratta to Yarrawonga in 2017 and started his Yarra Golf career in the Clubhouse, before joining the Pro Shop in 2019.
Julie Kirchen
Julie joined the Pro Shop in 2004. She has held various roles across club and district committees and is a former Ladies Captain and North East Golf Association Ladies President.
Maree Old
Maree joined the Pro Shop in 2017 and held the role of Ladies Handicapper for three years. Maree manages the Saturday competition for both men and ladies.