May 6th, 2020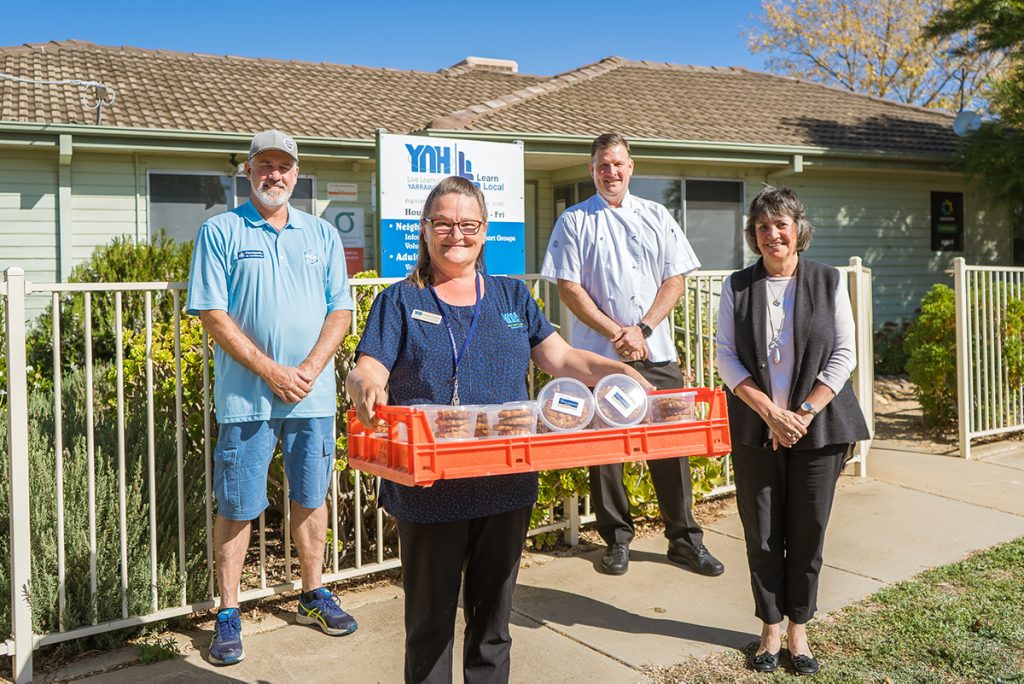 Yarra Golf Cares: Support and mateship for those in need
For over 120 years, Yarrawonga Mulwala Golf Club Resort has been a mainstay in providing a safe and enjoyable environment for our community to gather and enjoy time with friends.
This same community togetherness has been reflected in our response to COVID-19. Working together, we've all played a role in nullifying the impact of the virus in our region.
However, while our adherence to social distancing has been exceptional, they haven't been without consequence.
Business closures, job losses and forced isolation have caused financial and mental distress to many.
As we navigate through these challenging times, our culture of support and mateship is now more important than ever.
Thanks to the generous spirit of our staff, today we're proud to announce the launch the Yarra Golf Cares initiative.
Yarra Golf Cares aims to support the local Yarrawonga and Mulwala communities through a range of activities, sponsorships and donations, including the Yarra Golf ClubGrants program.
While preparations for a hopeful reopening in the not-too-distant future continue, we've decided to make use of our various resources to assist those most impacted by the COVID-19 restrictions.
To kick off the program, our kitchen team, led by Executive Chef Paul Cohen, have been preparing special food packages for delivery to some loyal YMGCR life members, Moira Food Share, and local education and community centre, Yarrawonga Neighbourhood House.
These donations are the first step in an evolving program that aims to bring goodwill and community spirit to those most in need.
We hope these small acts of kindness can inspire some happiness and warmth as we emerge from this unprecedented period.