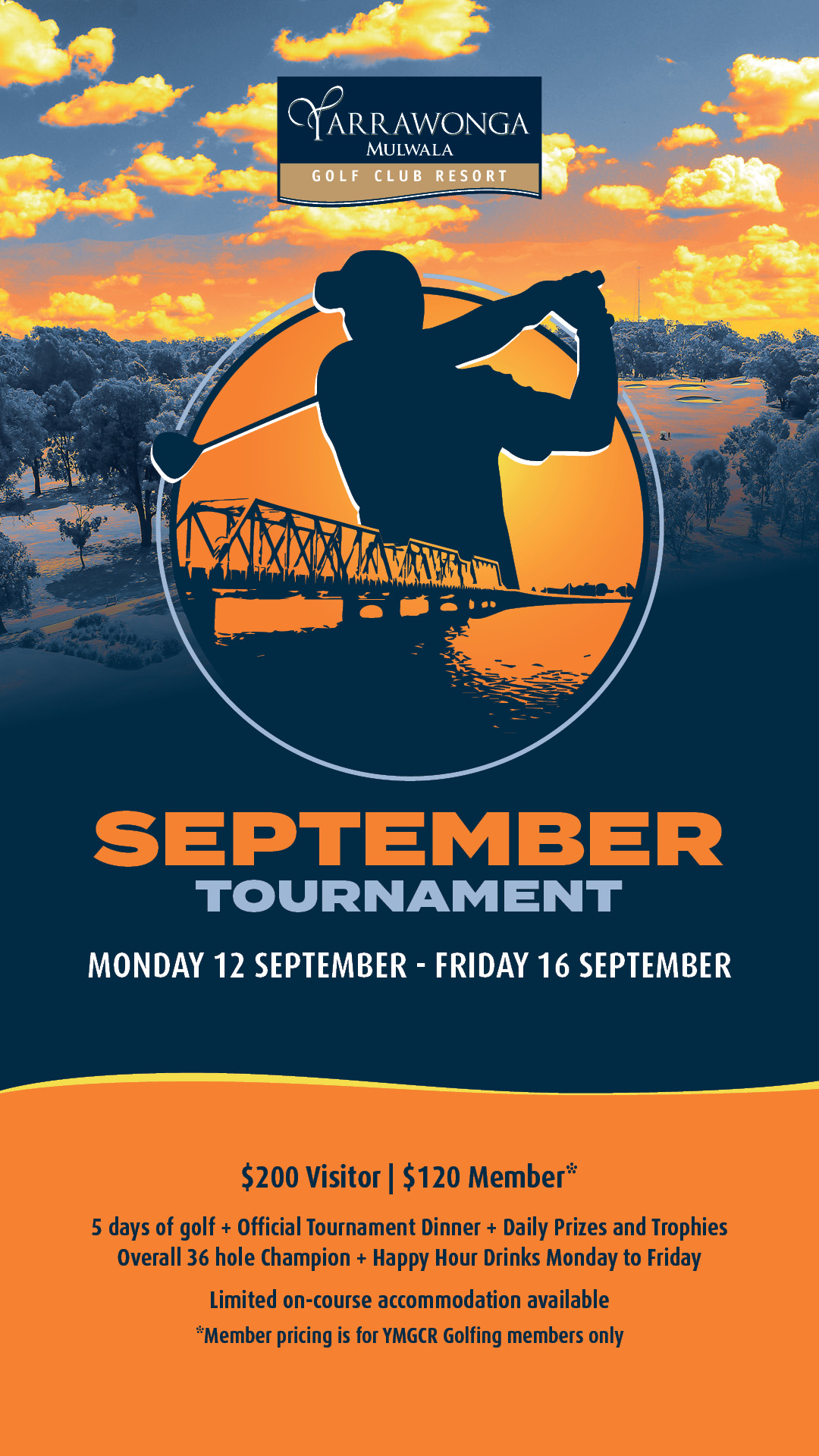 2022 September Tournament
Monday, September 12th 2022
Experience Australia's number one golf destination and join the fun of our annual September Tournament.
Play the full five-day event or select the day(s) you'd like to play.
A 36-hole individual Stableford event will be played across Tuesday and Thursday, and is open to both men and ladies. To be eligible players must play both Tuesday and Thursday (18-holes per day).
Register now and secure your place!
$200 Visitor | $120 Member*
5 days of golf, Official Wednesday Night Tournament Dinner, Daily Prizes and Trophies & Overall 36 hole Champion.
Limited on-course accommodation is available.
*Member pricing is for YMGCR Golfing members only
Yarrawonga Mulwala Golf Club Resort
Monday 12 September – Friday 16 September
Monday (12/09): 4BBB Par
Tuesday (13/09): Individual Stableford
Wednesday (14/09): Mixed Pinehurst
Thursday (15/09): Individual Stableford
Friday (16/09): 4BBB Stableford
Download Entry Form