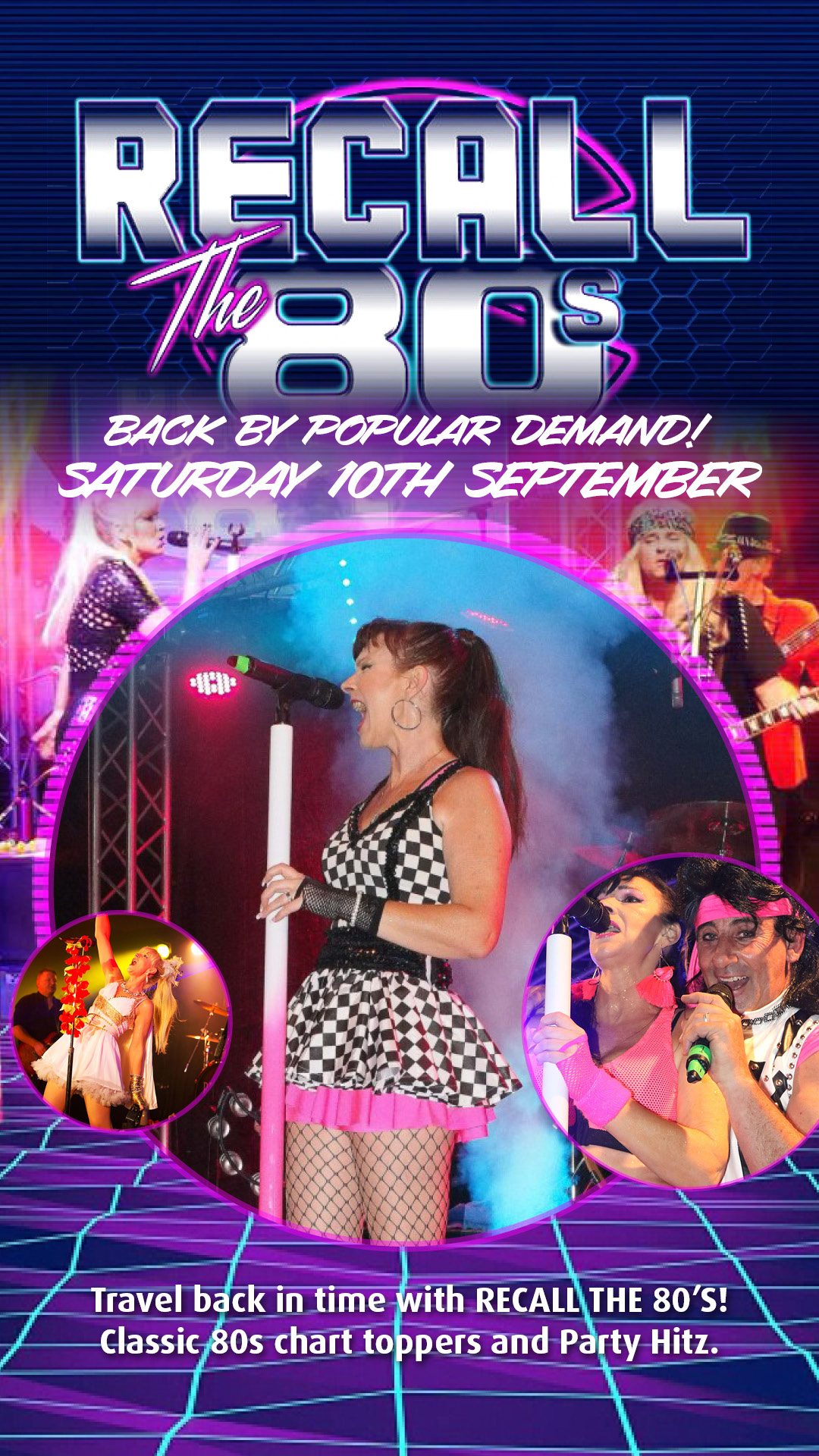 Recall the '80s: Back by popular demand!
Saturday, September 10th 2022
After a HUGE Yarra Golf show in May – RECALL THE '80s is back for another big night of the 80s biggest hits on Saturday 10 September! ⚡🎵🎸
A high-energy 6-piece band, RECALL THE '80s is an interactive and immersive covers band that brings a party show like no other.
With over 30 years of experience, and a classic rock line-up of guitar, bass, keyboards and drums, it promises to be another special night.