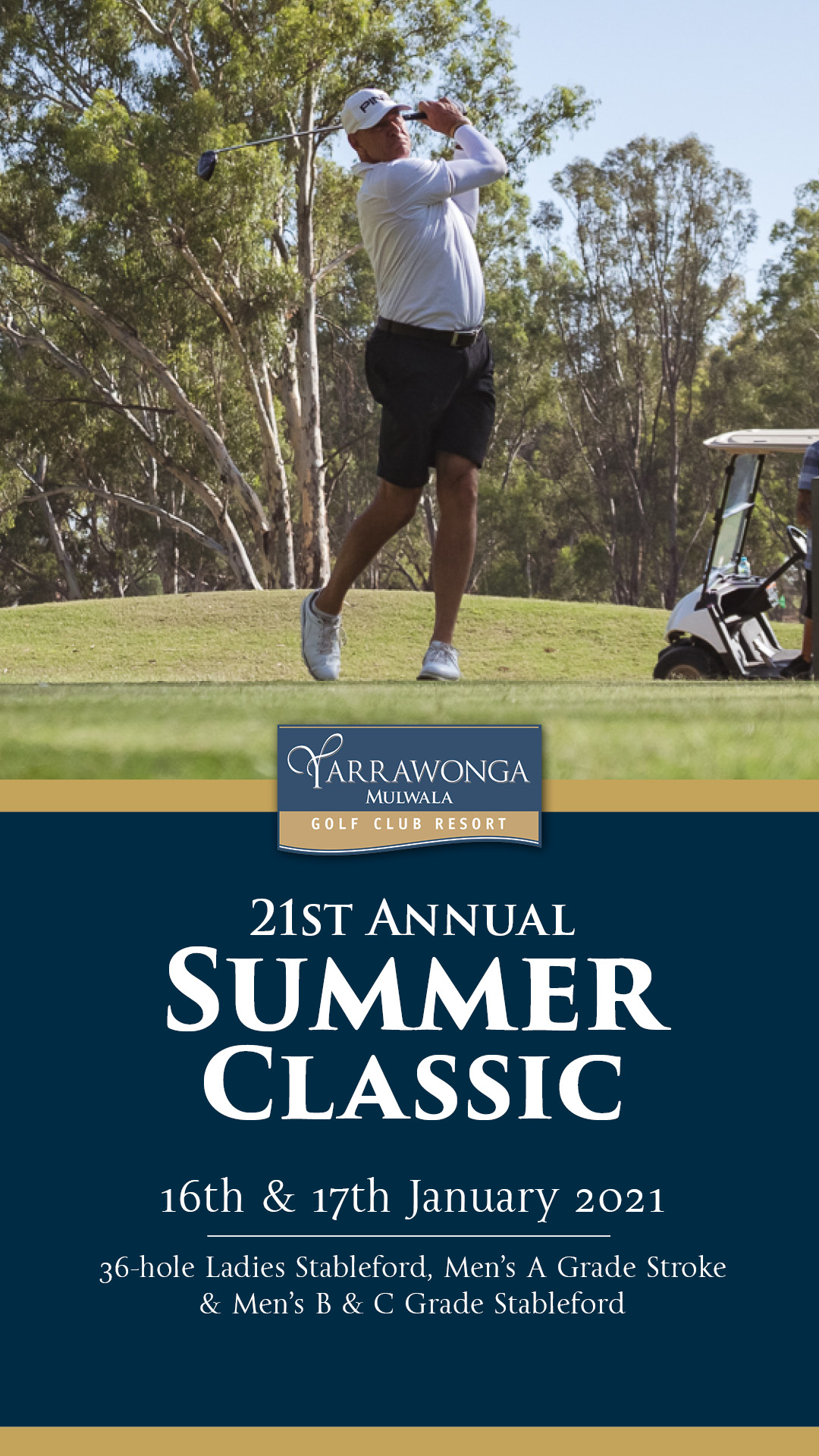 Summer Classic 2021
Saturday, January 16th 2021
It's time for tournament golf on the Murray!
Golfers of all abilities are invited to take part in Yarrawonga Mulwala Golf Club Resort's annual tournament favourite, the Summer Classic.
The Summer Classic is a 36-hole event, played across our two Top-100 ranked courses on January 16th and 17th, 2021.
18-hole handicap trophies for both courses are on offer on each day, as well as a 36-hole scratch trophy for A-Grade Men, and 36-hole handicap trophies for Ladies & B & C-Grade Men.
Places are limited, so please download an entry form and register to secure your spot today.
Download entry form